J/24 Sailboat
Sail the day away in Manhasset Bay on a J/24!  LIBR now offers lessons and charters through October 11, 2020.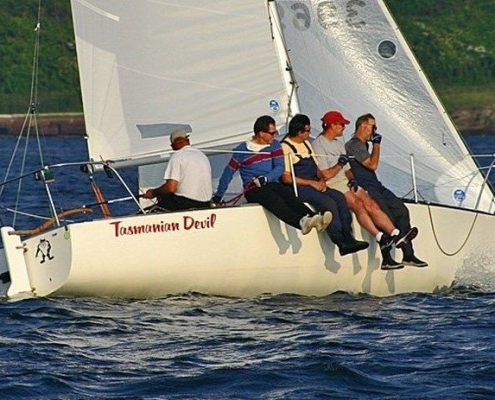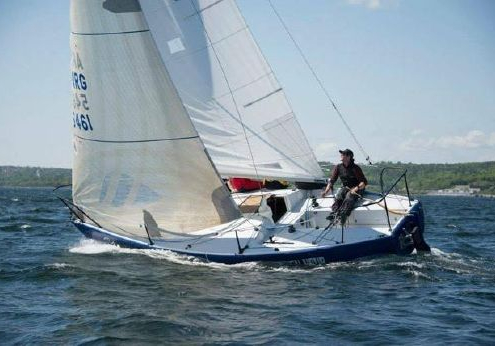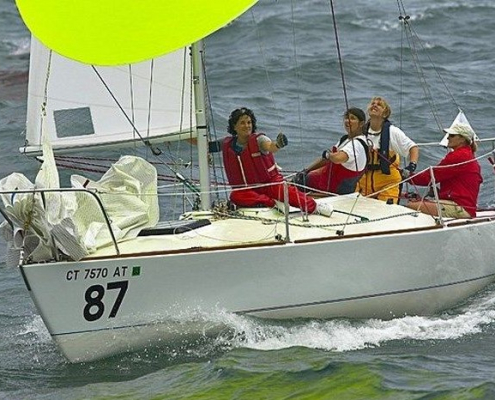 The J/24 
The J/24 is the world's most popular keelboat class. Because the J/24 is well-mannered under sail, new sailors quickly gain the confidence to learn how to sail, race and just have fun.  There's a role for everyone, from tactician to spinnaker trimmer to foredeck.
Click here to learn more about the J/24 
Semi-private classes are available for up to 3 members of the same household. Learn the parts of the boat and sail, tacking/jibing, safety procedures, rules of the road, docking and close quarter maneuvers.
Charters for up to 3 members of the same household are available and allow you the luxury to enjoy a day on the bay with a captain at the helm.
Masks must be worn at all times.